imaginer / agir.

A5 crée le nouveau positionnement et le wording de la marque employeur de PwC France.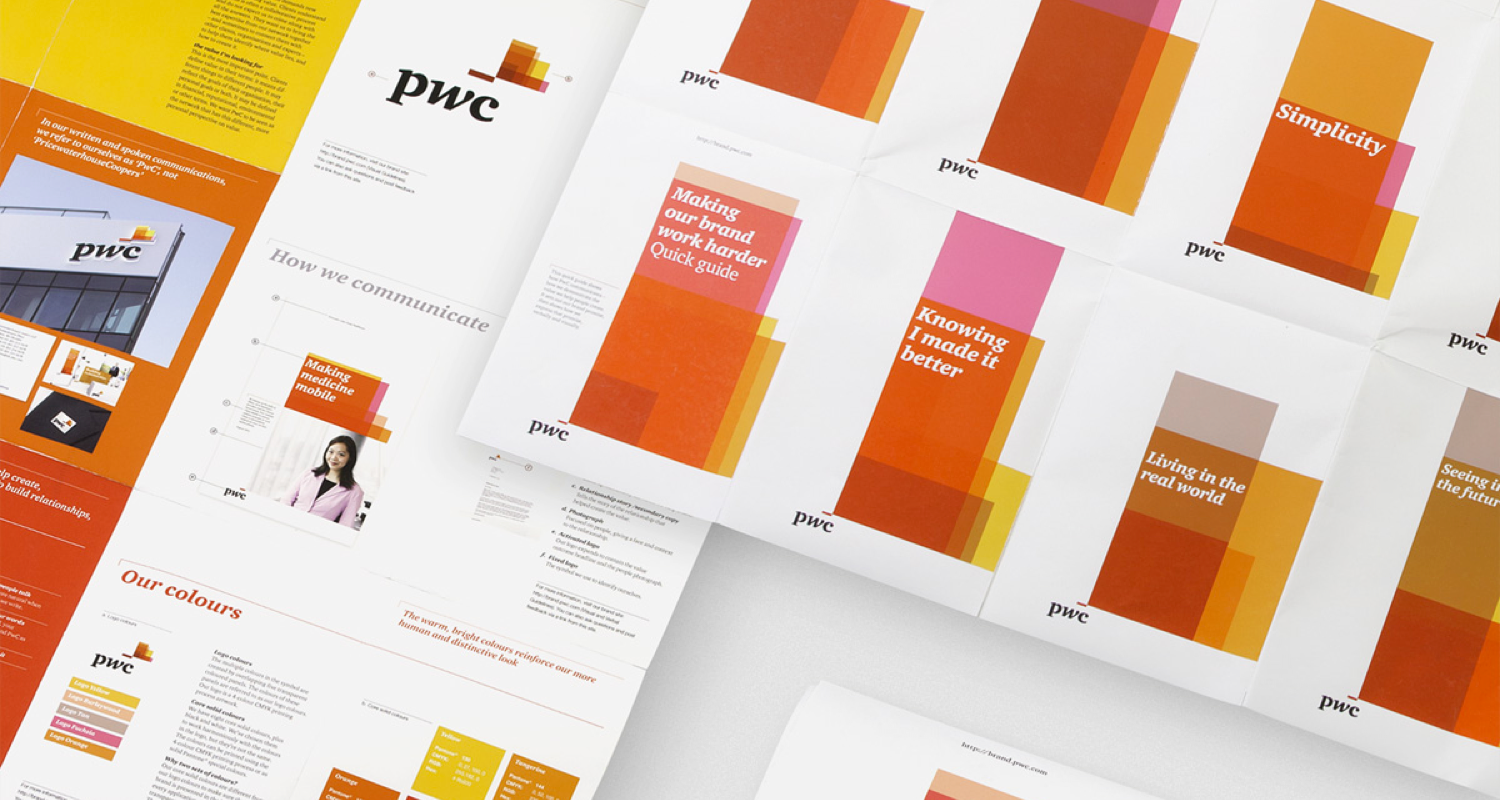 Attracting and retaining the talent of PwC France.
In order to break away from traditional patterns and live as close as possible to millennials' expectations, A5 created a strong employer brand position around the dual concepts: Imagining/Acting – visually connected as single word concept where imagining and taking action become one. The Workshop created a specific collection of Thought Leadership Imagining / Acting.
The concept was then declined, in collaboration with the Zao agency, as series of new recruitment profiles that stand out from the traditional profiles and give a new image of the consulting profession.
What we delivered
— Strategic planning
— Defining a brand employer manifesto
— Campaign copywriting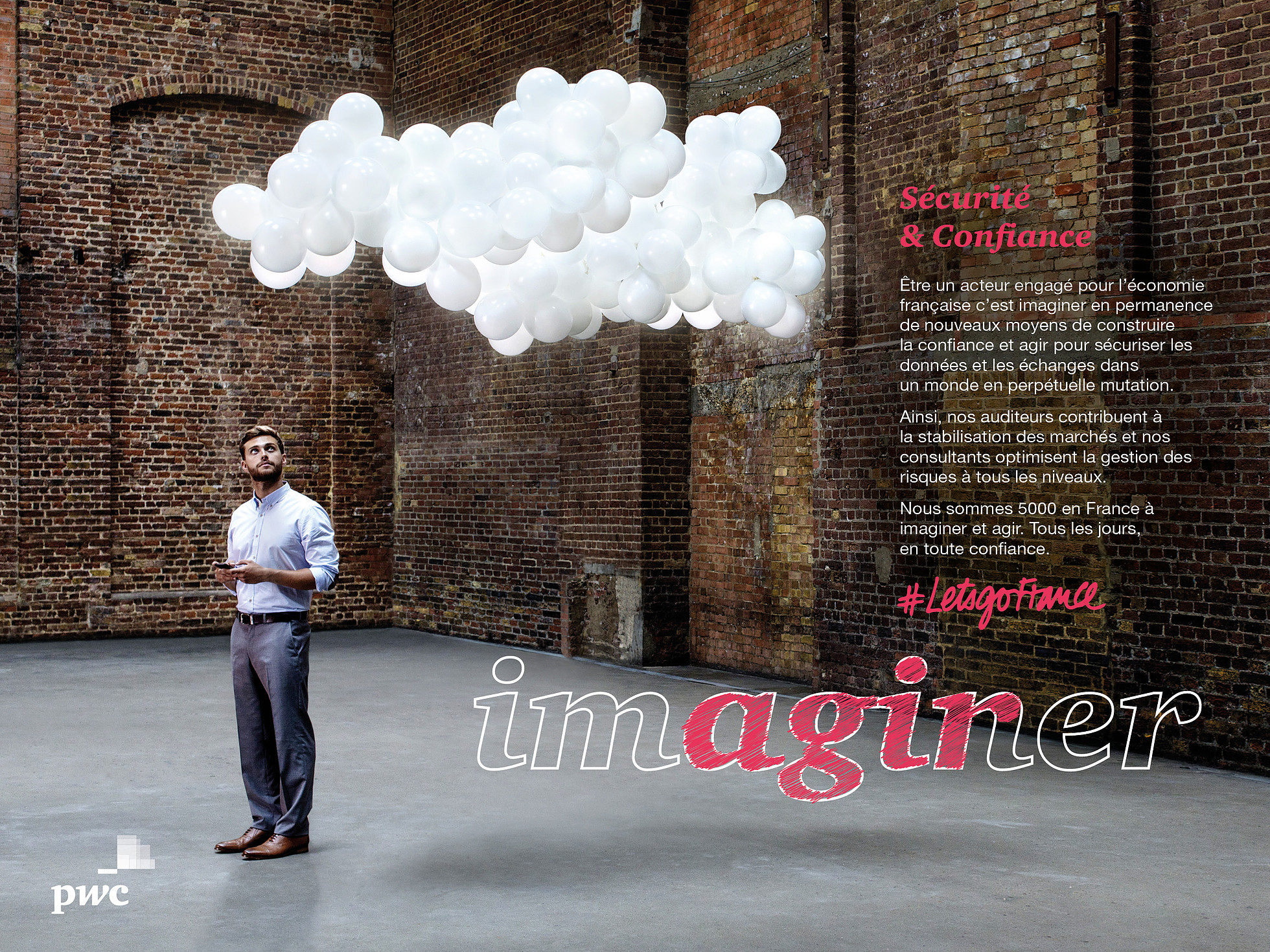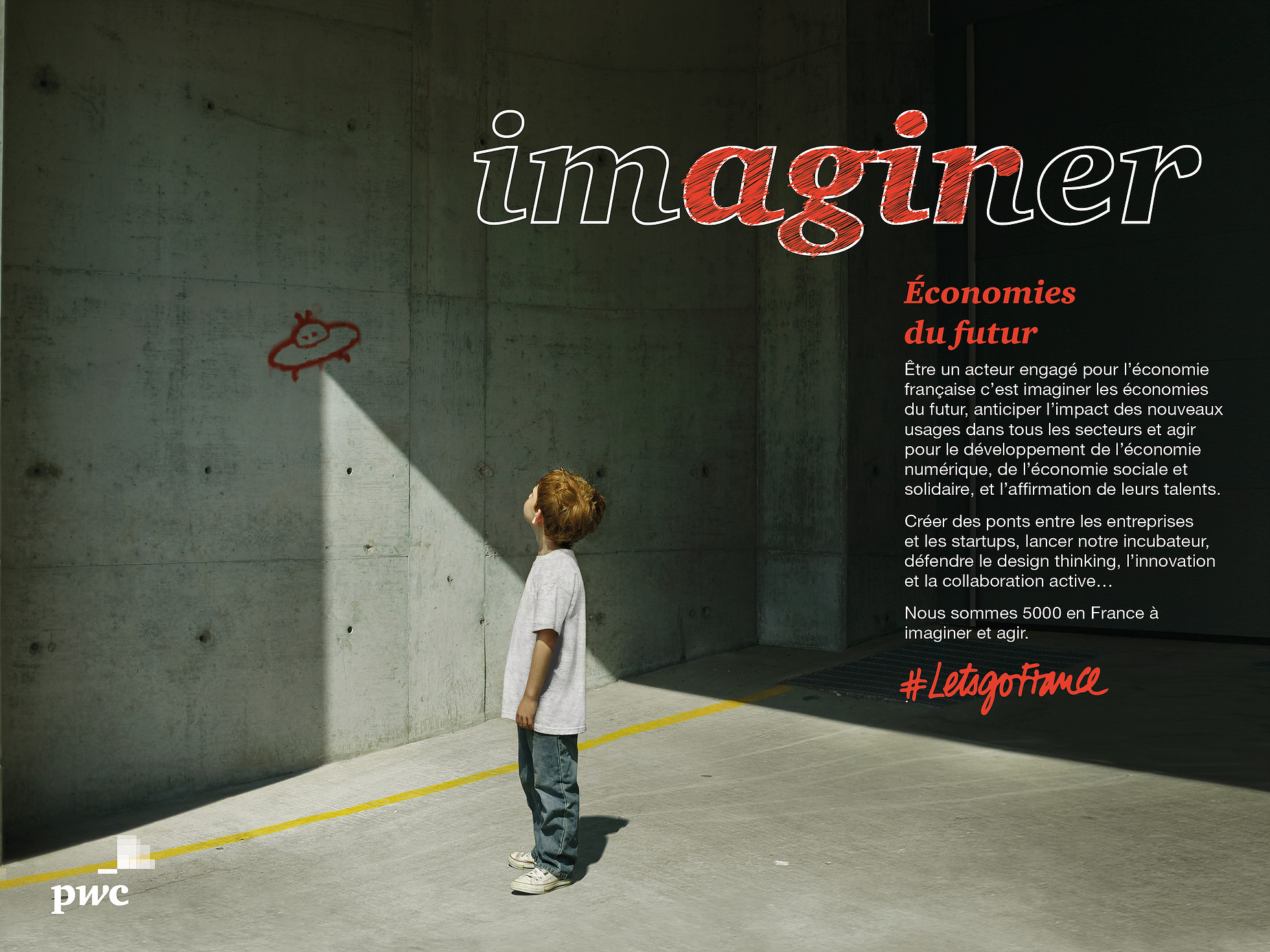 1,500 new employees recruited in one year.